The Story Of Sea Horse Ranch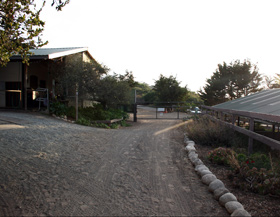 Owned by Barbi Breen-Gurley, Sea Horse Ranch began operations in 1971 and at 300' foot elevation has always had a remarkable view of Morro Rock and the ocean. Through the years, the ranch has been continually upgraded. Improvements to the Paddocks, Arenas and Tack-Up Areas have always been a priority. In the end, all the love and care has created a wonderful facility for horses and their riders.
The ranch offers safe stabling, an attentive staff and welcoming boarders. You can expect to find good footing, well-lit arenas and a covered Longing Riding Arena for training when the weather is bad. Barbi and Geof live on the premises and are available to respond promptly when needed. Your horse's happiness and your satisfaction with the facilities and services offered by Sea Horse Ranch are always our main concern! Please feel free to contact us to find out more about the wonderful horse boarding and horse riding experiences that await you at Sea Horse Ranch.
Barbi Breen-Gurley Biography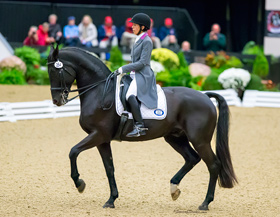 Barbi Breen-Gurley has been an active dressage trainer and instructor since 1970 after attaining her BHSAI from Moat House, England. She has won numerous local, state and national championships each year and has been on the USEF Long List and Developing Rider list several times on her different horses through the years. She is a USDF Gold Medalist and has trained eight of her horses to the Grand Prix level.  She is a Senior Dressage Judge and a Quadrille Judge.
Barbi currently competes "Vindicator"at the Grand Prix level and has placed impressively, as can be seen by his list of accomplishments:
2014:  Vindicator placed 5th in the Grand Prix Freestyle event at the National Dressage Finals in Kentucky.
2013: Vindicator placed 6th in the Grand Prix Freestyle event at the National Dressage Finals in Kentucky.
2012: Vindicator won Reserve Champion for the Intermediary and Freestyle Finals for CDS and USDF.
2011: Vindicator won 8th place nationally at the Lamplight Developing Prix St. George Finals in Illinois.
In addition to Vindicator's notable wins, in 2010 Barbi also won the champion title for the CDS Grand Prix and Freestyle on "Octango". Octango is now Barbi's "Grand Prix School Master" and teaches riders the finer points of the FEI movements. Her youngster "Dante Heir" will resume his competitive career at 3rd Level in 2016 and her new KWPN mare "Biemento" will compete at fourth level and above.
Coast Mounted Assistance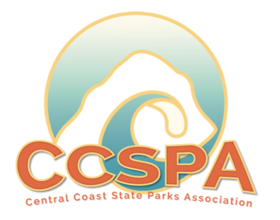 The Coast Mounted Assistance (CMA) was established in 1973 by a local group of local San Luis Obispo County equestrians who originally assisted State Park employees to map and construct the trails system within Montaña de Oro State Park. Barbi helped to start this group and to this day remains an active and supporting member. This volunteer organization is part of the California State Parks Volunteers in Parks Program (VIPP). The CMA volunteers are easy to spot along the trails within the Park, because of their gold shirts and jackets. To learn more about the Coast Mounted Assistance, please follow this link: CoastMountedAssistance.pdf
Enlightened Riding Audio CD Series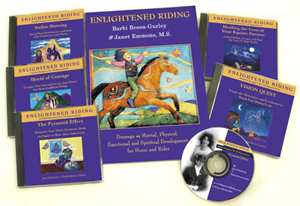 Barbi has co-authored a book with Janet Emmons,
Enlightened Riding
, which is now in it's second edition. In addition, an Audio CD series on "guided imagery" is available. This visualization method helps the rider work on their "inner-arena" and empowers the rider to overcome fear, set realistic goals and improve their competitive edge.Barbi offers workshops; clinics and demonstrations based on the book's concepts developed at Sea Horse Ranch. Additionally, Barbi authors aricles regularly for the Equine Enthusiasts section of the
Paso Robles Press
.
Barbi actively pursues improving herself by regularly attending clinics with highly successful trainers such as Conrad Schumacher, Christine Traurig, Morten Thomsen, Hilda Gurney and others.
our news
testimonials
Jayme Broudy

,

student




Dorreen Gilmore

,

student




Robin Walters

,

student



Read all testimonials