At the end of July, Sea Horse Ranch was honored to have Craig Standley provide one of his popular and informative equestrian clinics. His focus was on obedience and respect training for the handler on the ground. Craig's hands-on approach to teaching was inspirational and gave additional insights to understanding the relationship between rider and horse.
The Obedience And Respect Training Was Enlightening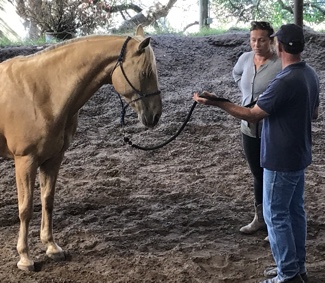 The event was attended by nine participants and increased awareness was learned by all that participated.  Thanks Craig for a terrific clinic and we look forward to having you come again soon!