Trustworthy Central Coast horse boarding is available at Seahorse Ranch. Here, the safety and well-being of the horse is paramount. We pay attention to every detail.
The paddocks and stalls are regularly inspected and repaired immediately if a problem arises. In addition, all waterers are cleaned weekly and horses fed according to their specific needs, on time and with top-quality feed. We place rubber mats under all the feeders and recommend regular use of psyllium to ensure good health for the horses.
Full Service Central Coast Horse Boarding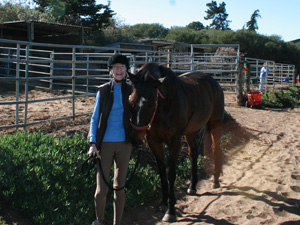 Being located on the Central Coast and near the beach overlooking the ocean, our grounds are of a soft and sandy consistency. This allows our horses to lie comfortably on soft ground, so there is no need for shavings or bedding. For the best Central Coast horse boarding, Sea Horse Ranch should be your first choice!